Lacy Shoelace
A helpful learning tool on how to tie your shoes, where shoelace strings are tied on the front cover for practice!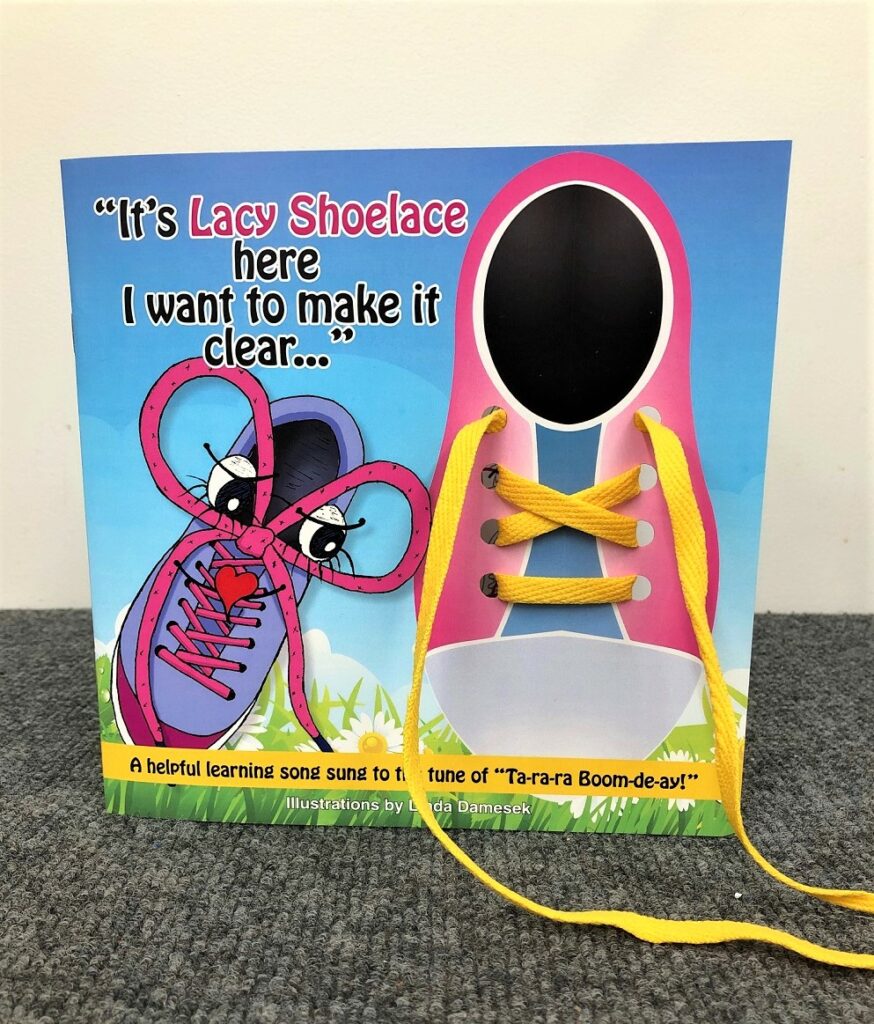 The book is accompanied by a song, sung to the tune of "Ta-ra-ra Boom-de-ay!" With purchase of this book, you will also receive a digital download via email of the Lacy Shoelace song.
The author, Gay Beauregard, has partnered with "Believe International", a company that makes shoes that "grow" for underprivileged children of the world. So for every Lacy Shoelace book sold, $1.00 will go to this organization to support its mission.
CLICK HERE to view the product!